Filter by Subcategory
Age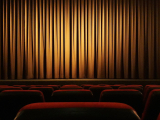 Ferguson: Opera Theater Workshop-Scott Joplin's "Treemonisha" (ages 8-17)
with Opera Theater St. Louis Staff

Next available session starts Oct 19, 2023 at 4 pm
Greetings PFP Community!
In partnership with the Opera Theater of St. Louis we are please to offer the first ever drama workshop to our students!  Please see the deatails below.  This workshop is open to ALL of our PFP students ages 8-17 years old and the general public.  Why Ferguson?  The Ferguson studion is located on the campus of the First Baptist Church of Ferguson which has lots of extra space for such an event. If your piano lesson happens to be on the same day we will make an exception for your absenc to participate in the workshop.  Hope to see you there! 
The back story on Treemonisha:  
Why did Scott Joplin write Treemonisha?  Joplin, writer of the score and libretto, may have created the opera to parallel his own life and values, particularly the desire to learn and the idea of education as freedom from ignorance. "Treemonisha" was first revived by the Atlanta Symphony in collaboration with the glee club of Morehouse College.Jul 4, 2020  
Music & Drama Workshop:
Music is a vital part of an opera. Students will discover how music can create a mood, setting or even help to identify characters. Students will also explore how opera uses the same themes they hear and experience every day in popular music.
Character & Movement Workshop:
Students will take part in an exploration of how movement is used to better portray a character onstage and be taught basic dance steps to "A Real Slow Drag."
Stage Makeup Workshop:
Singers must master basic stage makeup techniques to fully establish their character's age, personality, and appearance. Students will learn a few of these basic skills as they see participants transformed before their eyes.